Description
HF Linear Amplifier. 25 watts SSB/CW.
Bands an be used. 20mt Band And 40mt Band.
Supply Voltage 28 Volts DC for 25 to 30 watts on 7Mhz.
Supply Volatge 28 Volts DC for 25 Watts on 14Mhs.
Fully Compatible with Bitx Exciter.
Can also be used with any SSB Exciter
Final IRF 510 , Driver 2N2219
Printed Circuit Board Size. 6.7 inch X 3 inch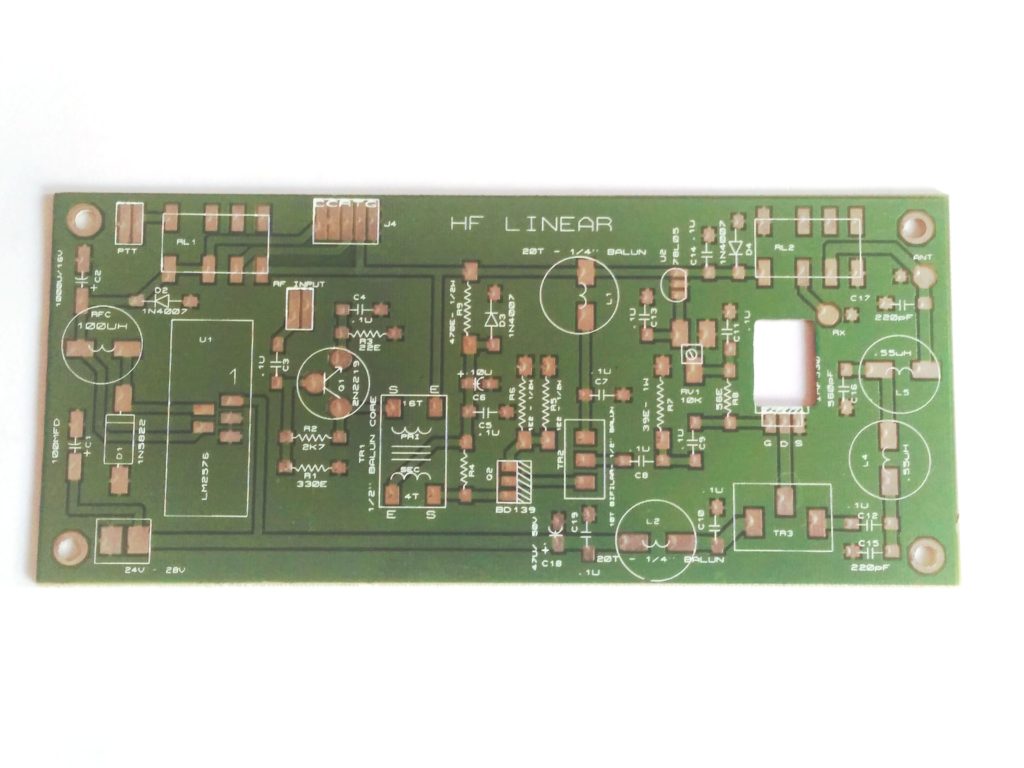 Price Includes GST. Packing And Shipping Charges.